I've already written about my hometown, but this post is dedicated to the whole of Michigan's Upper Peninsula. It's a fairly big place, but there aren't that many major towns in the U.P. I sometimes think that the Lower Peninsula completely forgets that we exist sometimes. Nothing like going to a bowling tournament in Michigan and having people ask "Where's that?" when you say you're from the U.P.
Yeah. I've had that happen to me before.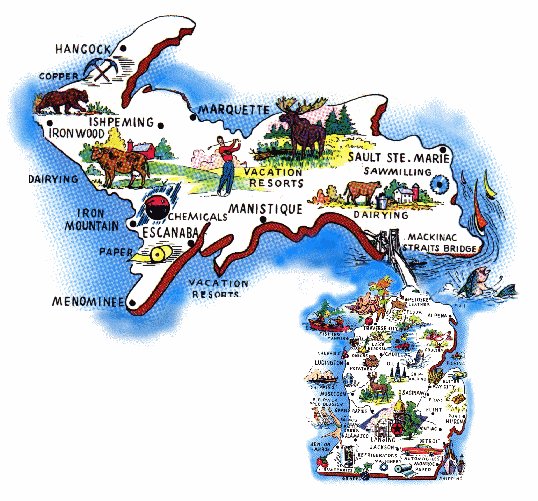 For any trolls that might be reading this, I have to say: Good luck, you poor bastards.
For any Yoopers, best of luck with the hunting season.
Image from
http://dayoopers.com/whatwher.html